Hey! My name is Benjamin Groff - and for some quick context I've been signing and developing hit songwriters and Grammy award nominated / winning artists for the last 30 years. Scroll down to see some of my past signings like:
Ryan Tedder, The Lumineers, Tiesto, Savan Kotecha, Greg Kurstin, Grimes, SOPHIE, Jake Torrey, Kelly Clarkson, Big Freedia
and more.


I'm really excited to share the latest course I've created, the
Hit Songwriter Accelerator,
an exclusive 2-part course with over 35 video modules and over 4 hours of personal video instruction.


Pt. 1
is all about unlocking the "hit song matrix," where I give you a step-by-step program of crafting hits – whether you're an artist or an aspiring hit maker for others. Pt 1 contains virtually all the shortcuts and epiphanies I've learned and/or created over my past 30 years in the music publishing business. Note – Pt. 1 and the entire course is all intended to get your career on the fast path to 
hit making,
 not just writing "really good" songs! 


Pt. 2
is all about you. Your beliefs, goals, your identity as a hit maker, to even what's holding you back. This includes how to create your own personal growth curriculum to using NLP ("neuro linguistic programming") as a songwriter, to even a visualization exercise where you can install a "hit songwriting button," allowing you to access the state of a hit songwriter at any time. 
And while Pt. 1 is all about the mechanics of making hit after hit, Pt. 2 contains perhaps the most valuable insights of the course, which is to shortcut your career path by 2-5 years. This involves implementing concepts, tools and insights I'm currently using with my writer and artist roster (and what's that worth?!). Of course, that path and growth is all up to you. 
So, let's take a look at th
e topics (30 + Video Modules) in the Hit Songwriter Accelerator and feel free to click the Previews.
And as no doubt you have seen, there's a trend of "master classes," allowing people like yourself to gain direct access to experts, shortcutting your career path with direct solutions, knowledge and insight. In fact, I don't think you'll ever see a course like the one below.
(How many major music executives have you heard of, creating their own digital course, addressing advanced hit songwriting and accelerating your career path?!)


On that note, below are a few of my past signings I'm immensely proud of.
You see, especially with new and early signings, I kept seeing the same frustration with creative artists and songwriters again and again and again. I kept seeing a series of massive struggles / obstacles / disappointment / sweat / more struggle / self-doubt / grind / more struggle (does this sound familiar?) - and then maybe, just maybe - after about 5 years or so - we'd finally have some massive breakthroughs!
There's even 1 client I've worked with on my personal roster who's been grinding for over 10 years until they had their 1st #1 Billboard Hot 100 Smash!
Especially, as I have my own publishing company and label - I've been obsessed with how to 
crack the code
 and literally shortcut this journey for writers and artists. It's taken 30 years, but I literally think I've done it via the methods in this course. In other words
- 
can I give you the tools and knowledge to reach your goals in ½ the time?!


(Trust me - these solutions and epiphanies are not entirely what you'd think). BTW - please keep reading to the end of this page as a free bonus, as I will literally give you, what I consider to be the "secret formula" in hit songwriting, if there ever was one.
For some context, I've seen all - or most of it. 
I've literally signed or worked with over 100 hit makers, 
learning so much through these creative geniuses (many of them Grammy Award winners). Having been there in the very beginning of many of these writers and artists careers, I just saw and subsequently developed a process that "just works."  
Now with the ability to take this knowledge online via "master classes" - I decided to share this process - how to shortcut your career journey, to unlock the seemingly "locked" doors, to present the secrets, reveal the mysteries, help you see what I call
the "hit song matrix" and ultimately help you get to where you want to be
ASAP
.


In fact, these are all methods and practices I use 
right now
 with my own publishing roster.
 I also just signed a new artist, literally right after they finished this course!
I gave them this exact course. They doubled (in my opinion) the level of their own hit making skills. A
nd now we're officially working together!


You see, most of my biggest successes have been via signing people from the very beginning - before there was any interest in getting their songs recorded or playlisted. In addition to the above mentioned names, some of my other signings range from hitmakers / top liners / and producers like:
Cirkut
(hit maker for Ava Max)
, Ariel Rechtshaid
(hit writer / producer for Haim, Usher)
, Bram Inscore
(hit writer / producer for Troye Sivan),
Nicole Morier
(hit writer for Britney, Demi, Selena, Galantis) or artists just at the very beginning of their infamous careers: like
Big Freedia, The Lumineers, Grimes, MAX
and
SOPHIE.
I've also been fortunate to sign more established artists or superstars and being in their direct orbit and watching how they worked, how they were able to make it - people like
Kelly Clarkson, Tiesto, TOKiMONSTA
or
Caroline Polachek
.
And if I could have ONE WISH - I mean ONE wish come true - is that someone could go back in time - and offer this exact knowledge base, these shortcuts, the insider secrets contained within this course and send it to my younger self in my 20s.

Literally, if this course cost $50,000, I would have put it on a credit card - and sent it to my younger self in my 20s … Yes, I'd do it in a heartbeat! Whatever the cost! Why? Because it literally would have saved me at least 10 years of time. And imagine if, within those 10 years, if you or I could make just
1 hit
or just 1 100 Million streaming song each and every year?! Wow.
Free Preview: Why The Accelerator

Is this course right for you? Find out below!

And while most of my success these days has been as a music executive, starting the 1st U.S. office of 
Kobalt Music 
as Executive VP of Creative for 10 years
and now running my own successful publishing operation, Brill Building with our 1st #1 hits - I 
truly, truly 
know how hard this can be.  You see, I've been where you are, too. I was once also a struggling songwriter. So, let me ask you an honest question.
Do you have to make it
this hard
for yourself?
That's right, do you have to make it this hard for yourself? Can't we make this easy?! Can't we shortcut the time to your success?!
Yes we can!
 What if you had a guide, a coach, someone showing you the right path? Someone who's made all the mistakes and seen hundreds of others who, through trial and error were
finally
able to crack the code! That's what I'm offering you in this course. Along with my sincere interest in your success (more on that below).  
And you know what - sure, those are absolutely big names mentioned above…but we all start somewhere. In fact, there are new and "unproven" future hit makers I'm working with right now. They're literally going through the same course, ideas, concepts, presentations and exercises that you can gain access to…today. And I
 know
 these new artists and writers will be "known" stars in the future - because quite simply, as far as "breaking" new artists and writer/producers and top liners – I'm really grateful to say that 
I've done this again and again and again. 
And you know what? I've also been
exactly
where you are. As a former semi-professional songwriter turned music executive, I really know what big dreams are all about, along with their accompanying challenges. 


I know what it's like to work a full time job or situation: be it school, college, a caretaker or life in general - and then just trying to find the energy -
just for a few hours
at the end of the day - to put into songwriting,
sacrificing
the normal things normal people do … verses you, as the aspiring artist and writer - grinding in your home studio or staying home on the weekends or Friday nights, just so you can find the time to work on your songwriting or artist career … you know, just a little more each week and pursuing your dreams. I know what it's like to not have a day off for - like an entire year. I know what it's like to feel or think -
Does anyone really care? Am I any good? Is this all for nothing? Will this all be worth it? 
I also know what it's like to be literally a millimeter away from an equally strong feeling,
"I'm going to be the next best thing ever"
and 5 minutes later perhaps thinking -
"Maybe I should just throw in the towel. This isn't working."
Does this sound familiar? If any of these circumstances sound like you - keep reading!  Everyone feels this way - but you need the
tools, knowledge
and
guidance
to get to the next level and the level above that. 
And more importantly, let's completely shortcut the time required for you to accomplish your goals.
So, let me make it easier. Allow me to download all my knowledge to you in this course. Yes, the
Hit Songwriter Accelerator
course is the "mastery" course to one of my other signature songwriting programs,
"Insider Secrets to Hit Songwriting.
"
 But it's here in the
Hit Songwriting Accelerator
course, on the page you're on now, where I'll take you on a journey, deconstructing virtually every piece of the hit songwriting and artist puzzle
that's taken me 30 years to put together, unveiling what I call 
"unlocking the hit song matrix,"
 to breaking through any creative hurdles (so you can create your most important work and impact), to signature songwriting exercises, techniques and epiphanies.


Virtually from A - Z, this is a step-by-step program and creative outline to make your next huge songs as a future world-renowned artist or a hit songwriter.


Sounds good, right?! 

Pt. 1 Advanced Hit Making 

Let's talk about the course, which is divided into two parts. Really, each part could be its own separate course. But to provide the maximum value for yourself…I've put everything here in one singular mastery course – as each section is also essential to each other. Here's just a 
sample sneak peak
 of advanced topics we'll be diving into:
There's so much more in the course to bring your hit songwriting skills – all to the next level that you desire to achieve.
That's right. Pt. 1 is all about unlocking the
key hit songwriting tools
, via a no-brainer step by step process on how to 10X and create your most important songs. It's about
stepping out of your comfort zone,
creating what I call
"fire"
and
"level 10"
pieces of hit songwriting - so those
career opportunities, playlists opportunities, synchronizations, record label meetings, hit songs on the charts
- are a natural byproduct of YOU
and accelerating yourself to the next level of hitmaking.
And this is important. You see, more than ever -
(and this will not change anytime soon)
- we are in an attention deficit economy and environment. There are literally 250,000 + new music releases per week on Apple and Spotify! This is no exaggeration! Question?
How are you going to stand out of the crowd and be the 1 song or artist, which a new music fan is going to listen, discover, follow and share?! 
The answer is quite simple.
First, you can't just be
another artist,
who has a new "cool" song that gets released. Literally
anyone
can do that these days. Who cares? But if you can create "fire" and know how to engage your listeners and be authentic - then people
will
care! 
And that's also what I unpack for you in the Advanced Hit Making section of the course. It's what I call the 
Hit Song Formula.
 And if you've been with me so far - I'll give part of it to you right here for free. Here it is! Ready? 
A Locked in Melodic Rhythm +
2nd Melody (or a Producer's Hook) +
a Song Title / Concept =
Hit Song
(or a song people will actually care about!).  
This is 1 of 25 Secret Doors I'll Open For You in the Hit Songwriter Accelerator Course

Now sure, y
our melodies, song concepts, etc. can't be 
just anything,
 right?!
That's why I unpack each one of these key hit making elements in the course, and even more thoroughly in
"Insider Secrets to Hit Songwriting."
But hands down, without question, laying my entire career on the line -
the above IS THE formula behind nearly every major hit
(or important long lasting song), in every decade, in every genre. 


It doesn't matter if you're a future pop, hip hop or country artist, if you're making dance music, reggaeton or if you're a classic singer/songwriter artist. In my opinion,
just this one module on the "Hit Song Equation" will literally change your entire approach to writing songs
.


This is just one of 25 doors to open for you. The other 24 doors are waiting for you to be unlocked in the course and you can also get a sense for them in the embeds above and below.
Free Preview: The Annihilation Song
Check out one of my top secrets to writing hits!

 Now that I've shared a little about the Advanced Hit Making section of the course, I'd love to also share 3 early signing stories and how these tools and ideas accelerated their careers. 
Part 2 - Your "Hit" Identity, Beliefs, & Mindset

Pt. 2 of this course is all about YOU and
contains some of the most uncommon and important wisdom I have to offer. Literally, I never hear anyone talking about these topics so crucial to your success!
 It's all about
becoming
the person and the artist and hit songwriter you
need to be
- for those results to show up easily as a natural byproduct of
who you are
. This might sound a little "out there" or "woo woo" but trust me when I say that it's taken me nearly 30 years to realize
this cornerstone and bedrock mindset piece. It's literally behind every successful artist, songwriter or executive I've worked with.


These people show up as the future hit making version of themselves in the future - TODAY. Can you imagine if that could happen to you?


And conceptually, this is also how we're going to shortcut your path to your dreams and success – in virtually one-half the time. That's right, Pt. 2 of the course is about installing new beliefs – launching your career directly into the fast lane.
Just remember - this is
you
, who is creating your own future reality. And when you create a new personality - you create your own
personal reality
. That's right. We need to install the personality, beliefs, identity and mindset of that future hit maker, TODAY in the present moment - that you are indeed that future hit songwriter or artist - right now. That's right! Not in 5 or 10 years. But today!
The hit songwriters I currently work with - who may have not even written that hit song - show up today as their future hit-making selves -
every day
when they walk into the studio. This course will give you the outline and confidence to do exactly the same! 
But it's up to you to do the work!
Let me further explain…
What would it feel like if you could lift and eliminate any limiting beliefs you might have about yourself as an artist or songwriter? 
What kind of confidence would you have writing your next song –
knowing that you've already written 10 hits?!
 What if you could install those beliefs and feelings – today?
How would that feel?! 
It would feel amazing, right?! 
You'd feel and be unstoppable. You see - a lot of what we're doing here in Pt 2 of the Hit Songwriter Accelerator course is building
momentum upon momentum
…so that you just become an
unstoppable force. W
hen you show up to write or record your songs - that everyone,
including yourself
feels and knows y
ou are that future hit maker TODAY
- imagine that?!
Free Preview: Meet Your Instructor
If that wasn't enough - in Pt. 2 we also include a few modules and downloadable templates on setting your goals and big dreams - this is crucial! How do you know where you're going and how to get there - if it's not written down and planned out? How do you know you're on track and "on course," if you don't know what your 3 year plan is, your 1 year plan, your quarterly goals, your weekly goal tracking and
what needs to get done TODAY
in order for those results to show up in your life? You could either have a real plan - or just let the proverbial "river of life take" you down the stream and end up as a random destination.
And I don't think we want a
random destination
here at all, right? You want to be in CONTROL of your destiny, right? Goals and career planning are all part of this. In Part 2 we also go in depth, talking about your own personal growth and starting a
personal growth program
. That's right! How are you going to get to the next level of your career, of your life, of your success, or your personal achievements? We cover this here!


And for more of a quick reference, here are some of my additional past signings.
Building Your Personal Curriculum 
Trust me - most creative people surprisingly don't have a personal curriculum. This means a tailor made program they've made for themselves for continual growth. Most people just show up in front of their keyboard, computer or go to the next session and "hope something happens." They show up to session after session and recording studio after studio and gig after gig,
as essentially the SAME PERSON!  
This is NOT the approach we take in this course. This course helps you build your own curriculum, including our signature
"Songwriting Vocabulary Expander"
system - and to build your own personal growth with your mindset, personal beliefs and identity.
For example, imagine in 6-12 months that you could literally "show up" to your next co-write, gig or record label meeting as a person 2
x - 3x
from the level where you are today?! This is your personal growth track and an essential part of you literally "leveling up" again and again and again. 


That's what we call
EXPONENTIAL growth!
And let me reiterate, I'm super excited for what you'll uncover in Pt. 2 of the course. These are deep insights that literally, I never hear any other music executives or music mentors talk about. It's in Pt. 2 of the course where you'll additionally learn these unfair advantages for yourself as a hit artist or songwriter.
On that note, let's take a sneak peek at some of the topics we will cover in Pt. 2, Your "Hit" Beliefs, Mindset & Identity.
Also included with the course at no extra charge is my 5 star rated book, #1 selling new Amazon release "How Do I Get A Record Deal? Sign Yourself." 
Now, if you start the course and it's perhaps too challenging or just not the right for where you are right now - there's a 100% 30 day money back guarantee, no questions asked. 
You can download and keep my book for free a special gift, so literally there's nothing to lose.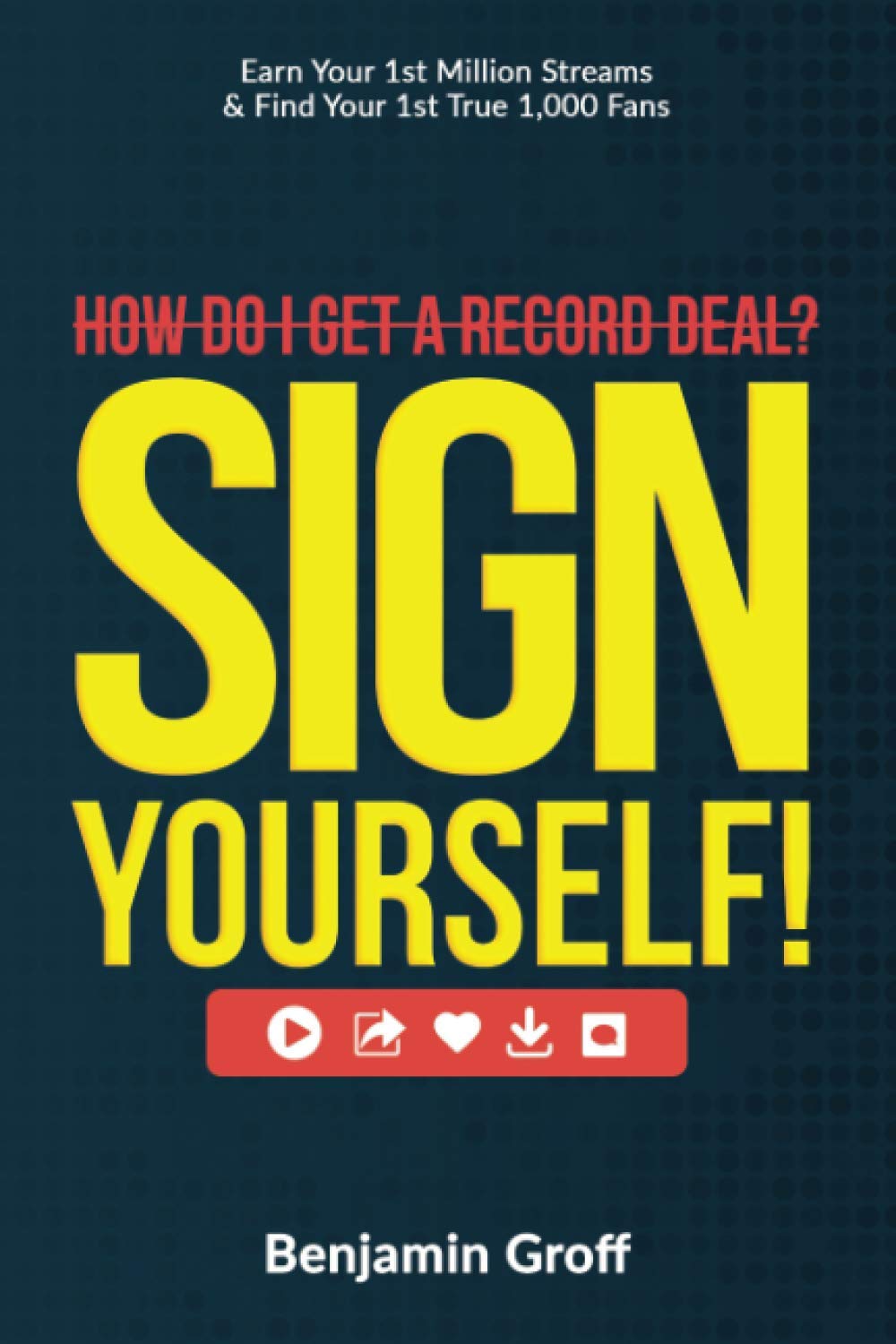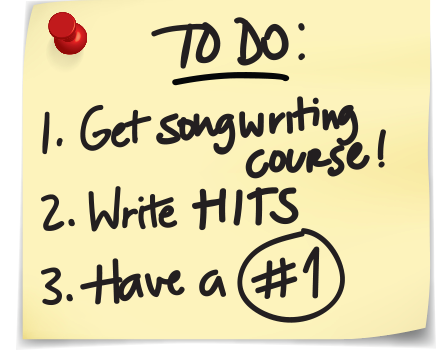 But - potentially you
do
have a lot to lose if you don't explore this opportunity for yourself right now, and see what this is all about. 
We only have a handful of courses valued at the current price offering before we raise the price. 
 

So, what's holding you back?  
Are you ready to stop procrastinating?!
Or do you feel you need to put in another 5 years of grind to make your dreams happen?


Trust me … that "grind" part is just not cool. What
is
cool is getting in the slipstream and having a guide take you on the journey. So allow me sincerely be that guide - to help unlock and solve your struggles and show you the path that's taken me 30 years to figure out.  That's right. This course is all about cutting out unnecessary trial and error and - and just getting to where you want to go now.
Because, trust me, I've made all the mistakes myself, with my own time and money - and I've also worked with literally hundreds of other artists and songwriters - and observed and unlocked their "code" as well, of what works and what doesn't - and more importantly - what puts people in the slip stream of making hits. And at the very least -
how to make a living full time making music!
And I know I can do this for you because over the last 30 years, I've done this time and time again with some of the biggest hit makers and artists in the world.   
As a recap, the course has over
30 video modules
and
10 exciting breakthrough writing assignments
to get you not just to the next level - but to set you on the right path for the rest of your life and career.
And here's my promise - in my opinion, I believe this will be like nothing you've ever experienced before - and your approach to songwriting will never be the same again. And that's why the course comes with a
30 day 100% money back guarantee
…no questions asked.
Benjamin Groff Available Courses


Feel free to also explore my other courses, The DIY Label Release Plan (70+ video modules on how to release your music), as well as Insider Secrets to Hit Songwriting (the foundational course to the Hit Songwriter Accelerator)!
In closing, hopefully I've connected with you - and even answered some questions along the way.  
Let's make this happen for you! - We can work together to get you unstuck, get your career path jump started and have the life - and hits you dream of. 
Lastly, you should know the reason
why I do what I do
. It's to help new songwriters and artists, leading them to their dreams - people like
yourself
. You see, in closing, I have a theory that the best artists and songwriters in the world. In some cases, you'll just never hear of them. Why? They either got discouraged, had to take a normal 9 to 5 job, didn't have the right guidance or tools, or had to make ends meet and pursue a "ghost" career that they despise and dread every day. 
Oftentimes, they just didn't have the
right coach or opportunity,
before they were forced to throw
in the towel. Or maybe they had some decent success - but that success could have been 100x bigger!
Don't let this be you!! You're better than that!  


If you're still with me here - I hope you could be one of "the next" that I speak about above. 
As a dream for myself, I would love to get this course in the hands of the next Prince, Max Martin, Phoebe Bridgers, Pharrell Williams, Carol King, Kendrick Lamar, Billie Eilish, etc.
I 
LOVE
 helping nurture people and being part of their breakthroughs.
That's what it's all about for me more than anything…to accomplish the impossible that everyone told you was an impossibility
(we know who those people are right?)
and to create an incredible life - worth living, celebrating and paying it forward.
I hope you find all your success and dreams in this course. 
See you on the playlists and charts!
With much respect to you as the artist and songwriter on their journey,
Benjamin Groff