If you are struggling to find the magic "on" switch for hit songwriting, or how to be the best artist you can be, if you simply feel stuck with where you are right now, and looking for a solution - then this is the masterclass for you.  
I actually made this exact same accelerator course for my own songwriters and artists signed to my companies. Not just to help cut out 3-5 years of time for them, but to accelerate their hits and revenue as it applies to my growth as well as their music publisher.  
You see, I've been coaching hundreds of hit songwriters my whole life and I'm finally coming out with my proven method. So stick with me here - and let me help take your skills as a songwriter to the next level.
I have no question that whatever skill level you are, this course will install new techniques that you never knew existed and create breakthroughs like never before. Maybe you're having some success, but hitting a ceiling in getting to the next level. Or maybe you've actually had some success, or a hit on the chart, but you're looking for an easier way to be able to do this again, and again, and again.  Just think of that day job you want to quit a month from now - and actually make a living writing songs doing what you truly love.
5 years ago I signed a writer right out of college…merely on talent alone, and now he's working with some of the biggest artists in the world such as Justin Bieber, Maroon 5, Charlie Puth and more. Can you imagine if that happened to you?
So you're getting the same coaching and insights that -up to this point - only the songwriters I personally work with would receive. Sounds good, right?!
Look at it this way: You can either take the long uncharted road for your own career path, or you can work with someone (me) who knows exactly what you need to do and how to shortcut your career path by 3-5 years.  That's why my new course is called the Hit Songwriter Accelerator. My goal here is to accelerate your career 3-5 years faster.  
And I know I can do this for you because over the last 30 years, I've done this time and time again with some of the biggest hit makers and artists in the world.   
The course has over 30 video modules and 10 exciting breakthrough writing assignments to get you not just to the next level - but to set you on the right path for the rest of your life and career.  
And here's my promise - in my opinion, I believe this will be like nothing you've ever experienced before - and your approach to songwriting, whether you're an artist or a songwriting looking to write hits for other artists on the charts - just will never be the same again.
Think of it like Neo taking the red pill in The Matrix – that's what we're going to do for you…we're going to unlock what I call, the hit song and artist matrix. And look - I know you've been working hard. It's not just the hard work. It's the
right
work. I'm going to shed the spotlight not just on the insider secrets to hit songwriting, but we're going to ensure that your mindset, identity and belief systems are all in alignment about being successful.
Also included with the course at no extra charge is my 5 star rated book, #1 selling new Amazon release "How Do I Get A Record Deal? Sign Yourself." 
Now, if you start the course and it's perhaps too challenging or just not the right for where you are right now - there's a 100% 30 day money back guarantee, no questions asked. 
You can download and keep my book for free a special gift, so literally there's nothing to lose.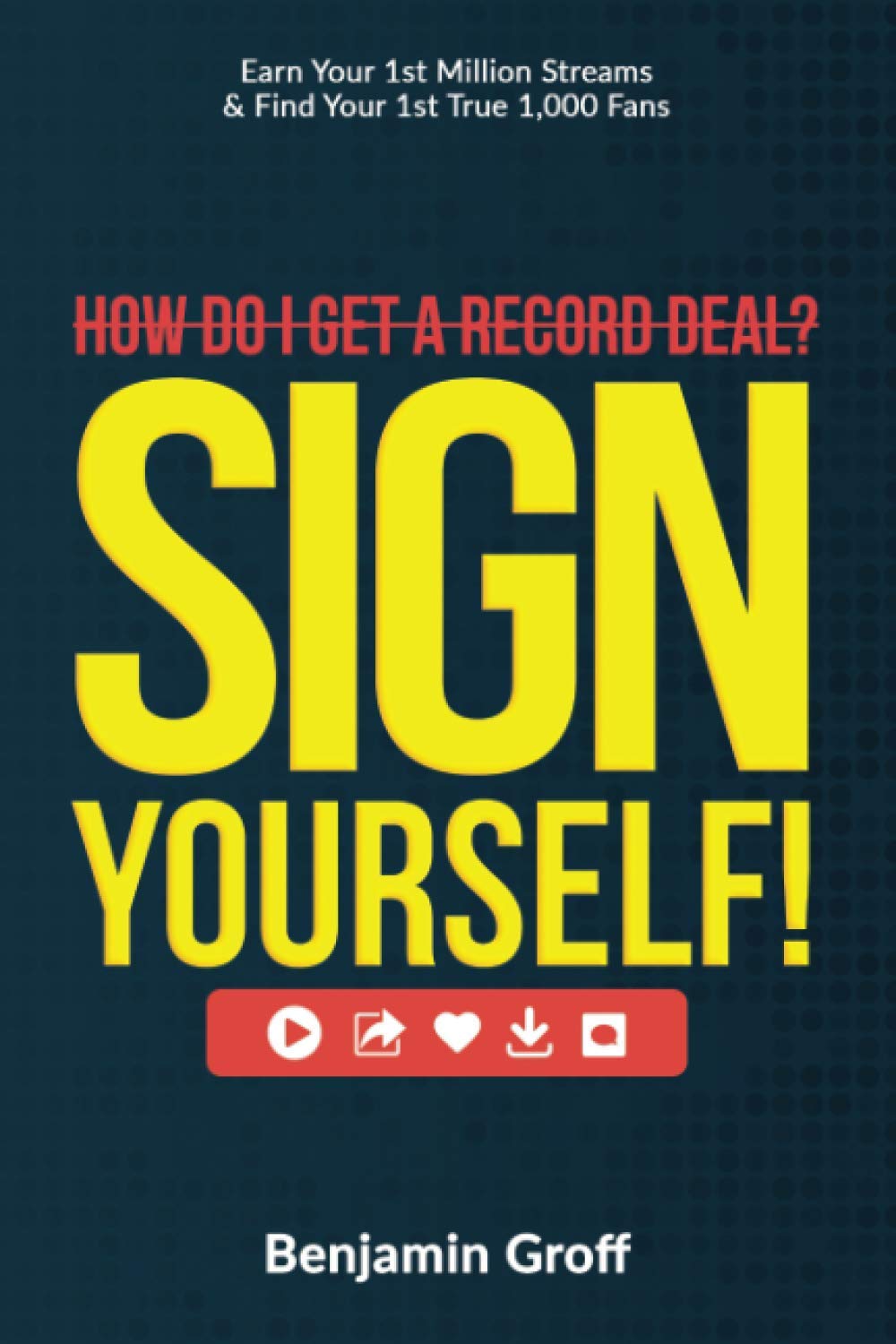 Well, potentially you
do
have a lot to lose if you don't explore this opportunity for yourself right now, and see what this is all about. 
We only have a handful of courses valued at the current price offering before we raise the price.  
So, pick up this course now and check it out - because you want to get unstuck, you want to get the right answers, you want to cut out 3-5 years of time and learn this all especially from someone who's actually having the success you're looking to achieve. 
I have no doubt that this course will send you on the right path of your career journey.   
Are you ready to get started?!
I'll see you there and I'll see you on the charts.  
Benjamin Groff Available Courses
Explore my other courses, Digital Music Release Blueprint, as well as Insider Secrets to Hit Songwriting!